My Team
As our loyal client base continues to grow, our team is determined to make sure all of our clients receive the best possible service. Our team is commited to making sure our clients are fully satisfied with the work we have done for them and the work we will continue to do for them as we work together towards establishing financial security.
If there's anything you need please do not hesistate to contact me or my staff.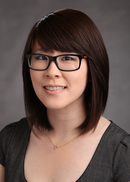 Stephanie Jei Yu Yang
Associate Wealth Management Advisor
Office 949-863-5881

Stephanie joined the team in March 2011 and is the primary contact for investment client services and financial plan creation and analysis. Her main focus is within the strategic side, where she has a passion for helping our clients develop customized plans according to their individual goals and objectives. Stephanie oversees all practice operations and is also fully licensed in life, health, disability, and long-term care insurance. She currently holds her ChFC® and CLU® Designations and FINRA Series 6, 7, 63, and 65.
Stephanie graduated summa cum laude from the University of California, Irvine with a double Bachelor's in Economics and Anthropology.
McKenna Farole
McKenna joined the team in January of 2018 and is a second contact alongside Jimmy to help individuals reach their goals personally, professionally, and financially. She began her career with Northwestern and the financial services industry right after she graduated college in the spring of 2016. Her main focus is overseeing all practice operations as well as client onboarding, servicing, and management. She is licensed in life, health, disability, and long-term care insurance. She also currently holds her FINRA Series 6 and 63 and is on her path to obtaining her CFP Designation.
McKenna graduated cum laude from Elmira College, with a major in Business Administration with an emphasis in Management.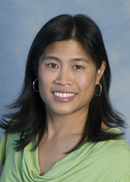 Catherine R Van Meter
Client Service Manager
Office 949-863-5883

Cathy joined the team in April 2014.  She is responsible for overseeing the underwriting process from application submission to policy delivery.  She also handles client servicing requests and manages Jimmy's calendar.  Cathy is passionate about taking care of our clients and ensuring that every client receives outstanding service at each interaction.
Cathy is married to Jordan, and they have two wonderful sons.  She graduated from the University of California, San Diego with a bachelor's degree in Communications.  Cathy also received her master's degree in Public Relations from California State University, Fullerton.