Meet The Team
As our loyal client base continues to grow, our team is determined to make sure our clients receive the best possible service. We are committed to making sure our clients are fully satisfied with the work we have done for them and the work we will continue to do for them on their journey towards financial independence.
---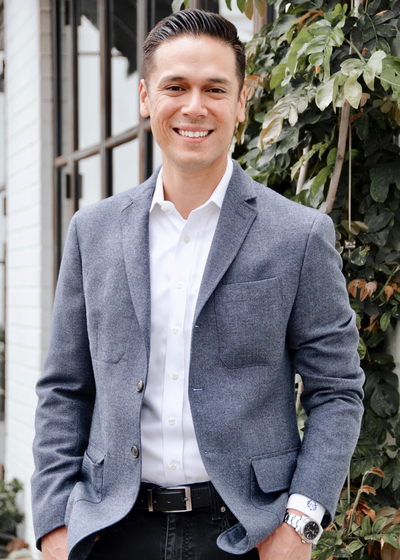 Jimmy J. Cusimano, CFP®, CLU®, ChFC®
Wealth Management Advisor
Office 949-863-5800 ext. 5852

Jimmy began his career as a financial advisor with Northwestern Mutual in 2007. His expertise includes comprehensive financial planning, insurance planning, business continuation and succession planning, and investments.
Jimmy is honored to work alongside closely held business owners, physicians, and successful professionals across the country. He obtained his degree from the University of California, Irvine in 2008.
Jimmy and his team are proud to work closely with the medical professionals of the following institutions:
Kaiser Permanente Medical Group
Loma Linda Hospital
Children's Hospital of Los Angeles
Children's Hospital of Orange County
PIH Health Hospital
University of Southern California
University of California, Los Angeles
University of California, San Francisco
Scripps Hospital of San Diego
Fountain Valley Regional Hospital
Hoag Hospital of Newport Beach, CA
White Memorial Medical Center
Our team works alongside several private practices across the country and Jimmy teaches financial literacy to various medical residency and fellowship programs across the country as well.
To further his education, Jimmy currently holds the following designations and certifications:
Certified Financial Planner™ (CFP®)
Chartered Life Underwriter (CLU®)
ChFC® Chartered Financial Consultant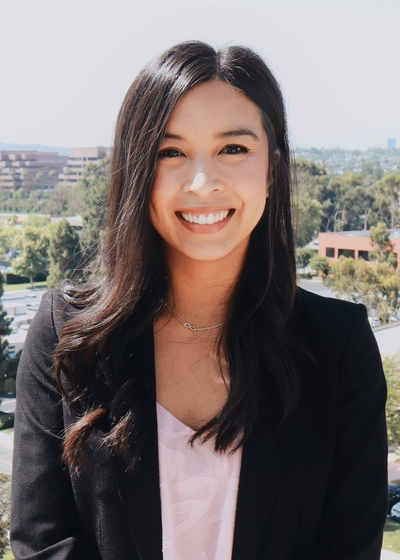 Alyssa Cusimano
Alyssa is our Lead Advisor. She graduated with her Bachelor's Degree from Cal State University Long Beach, where she also played NCAA women's soccer. She began her career with Northwestern Mutual in 2015. After working in her own practice and the practices of other Advisors, she officially took the plunge and joined forces with her husband, Jimmy. Together, they decided to expand their vision and start building their practice as a family. Alyssa's main role is to maintain the relationships that Jimmy has established throughout the years and continue to serve all current clients with their financial planning. She can be thought of as an extension of Jimmy, and is available to help with any planning needs if Jimmy is not available.
On the personal side, Alyssa resides in Laguna Hills, California with her husband, Jimmy and their much adored dog, Nela. She loves sports, traveling, and spending time with family and friends. When she is not working, she can be found at home relaxing, checking out local food spots, or enjoying the afternoon at a winery.
Catherine R Van Meter
Client Service Manager
Office 949-863-5883

Cathy Van Meter is our Director of Insurance and Client Services.  She has been with the Northwestern Mutual family since 2011 and joined Team Cusimano in April 2014.  In her role, Cathy facilities the insurance application process, manages underwriting through policy delivery, handles all billing account servicing requests, and processes policy changes.  Additionally, she oversees Jimmy's calendar. 
Born and raised in Southern California, Cathy currently lives in Orange County in the city of Seal Beach.  She graduated from the University of California, San Diego with a degree in Communications.  She also earned a master's degree in Public Relations from California State University, Fullerton.  In her spare time, Cathy enjoys kickboxing, cooking, and traveling, but most of all, she loves being a mom and spending time with her husband, Jordan, and their two sons.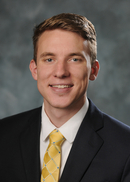 David Whitaker
Director of Investments and Planning
Office 949-863-5818

David joined Cusimano Financial in June 2020. Originally from Charlotte, North Carolina, David and his wife moved to Southern California to continue their careers and start a family. He graduated from the University of North Carolina at Charlotte with 2 bachelor degrees in Finance and Accounting.. While attending the University of North Carolina he participate in the Northwestern Mutual Internship Program and hasn't turned back. He's worked in various Northwestern Mutual office across the country including Charlotte, King of Prussia, and now Newport Beach. Heading into his 6th year with Northwestern Mutual he is excited to continue to his career with Cusimano Financial where he is constantly expanding his knowledge to best serve our clients. David is our Director of Financial Planning and Investment Services. Clients can contact him with any questions regarding their personal financial plan, investment transactions, or market commentary.  
Currently he lives in Lake Forrest with his wife and 2 year old labradoodle. When he's not hard at work, David enjoys mountain biking, watching Duke basketball, and spending time with his family.
Jordan M Zamzow
Client Relations Director
Office 949-863-5800